Author: Natalie Wise


Add Plants

Plants add a breath of fresh air to spaces and help to keep mid-century modern style from feeling cold and lifeless. What's more, they are wallet-friendly additions. Plants with a particularly modern look include: Tillandsia (air plants), succulents and snake plants. Plant them in vintage pots, jars, or cups and place them on bookshelves, window ledges, side tables and hanging in front of windows. Have a black thumb? Consider some nicer artificial plants.
Collect Vases
Vases were a big part of modern design originally; the forms and shapes of the modern style are easily rendered on a small scale. Vases made of glass or ceramic and feature curves and geometric angles are what you're after. Let your personality show with your vases — look for unique textures and bright colors, or go for a neutral palette.
Update Lamps
Lamps can instantaneously change the look of a room making them the perfect item to add modern design on a budget. Look for simple bases, geometric shades, glass globes, or industrial metal. If a new lamp isn't the cards, think about rehabbing a lamp you already own. Paint it white, or add a new shade to give it a mid-century modern look — without spending a fortune.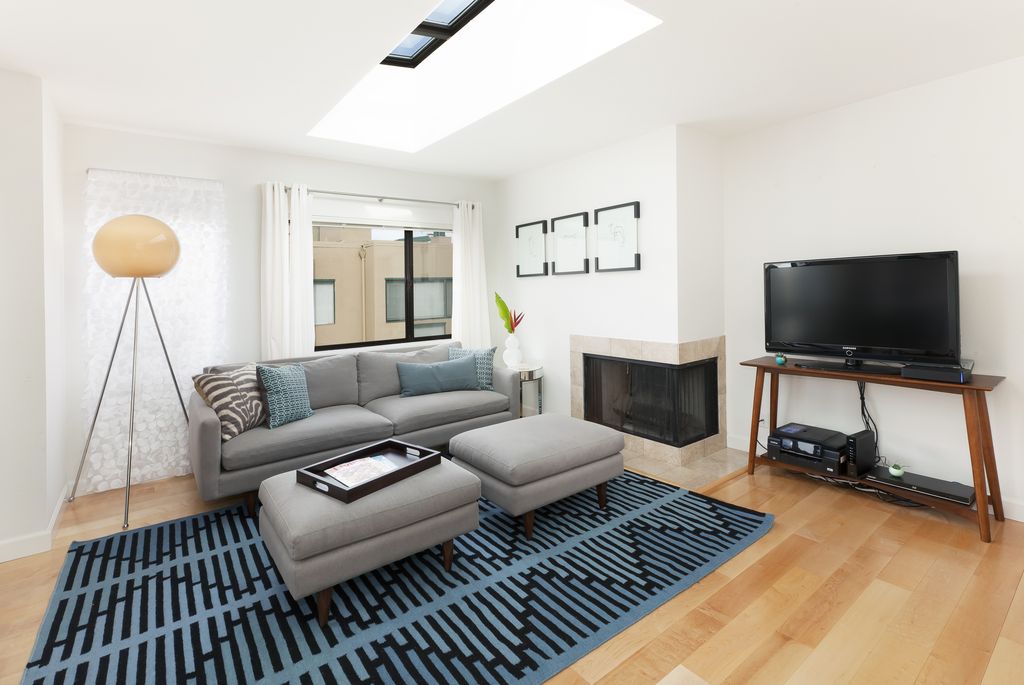 De-Clutter
This tip is entirely free and instantly makes your space look modern: get rid of clutter. Modern style is simple and impeccably tidy. Clutter is tucked away, and only functional pieces or purposefully curated collectibles remain. Clean lines and an orderly look create a feeling of spaciousness to the room.
Go Neutral
White are decidedly modern and with a little effort can be recreated. To make this a budget-friendly option start with just a few pieces of furniture: a couch, coffee table and console. White pillows, a coat of paint on the media console you already have, and a few white accessories will do wonders to create a modern air for your room. If all-white seems a bit too intimidating, try something like the living room below. Use lots of similar shades of a neutral color to provide a clean look without being too sterile.
Source: http://www.zillow.com/digs/guides/design/5-ways-make-house-modern-budget/?rtoken=eeb6512d-61af-4438-89ab-4e13d80b3263~X1-ZU10qzwgbu09zpl_6ed95&utm_source=email&utm_medium=email&utm_campaign=emo-best-digs-CONTROL-trendtopic