Your kitchen is the central nervous systemt of your home. Why not create an inspiring place to spend quality time with your family and friends? Here are some quick fixes that will boost your kitchen's style points in no time.
Change Cabinet Hardware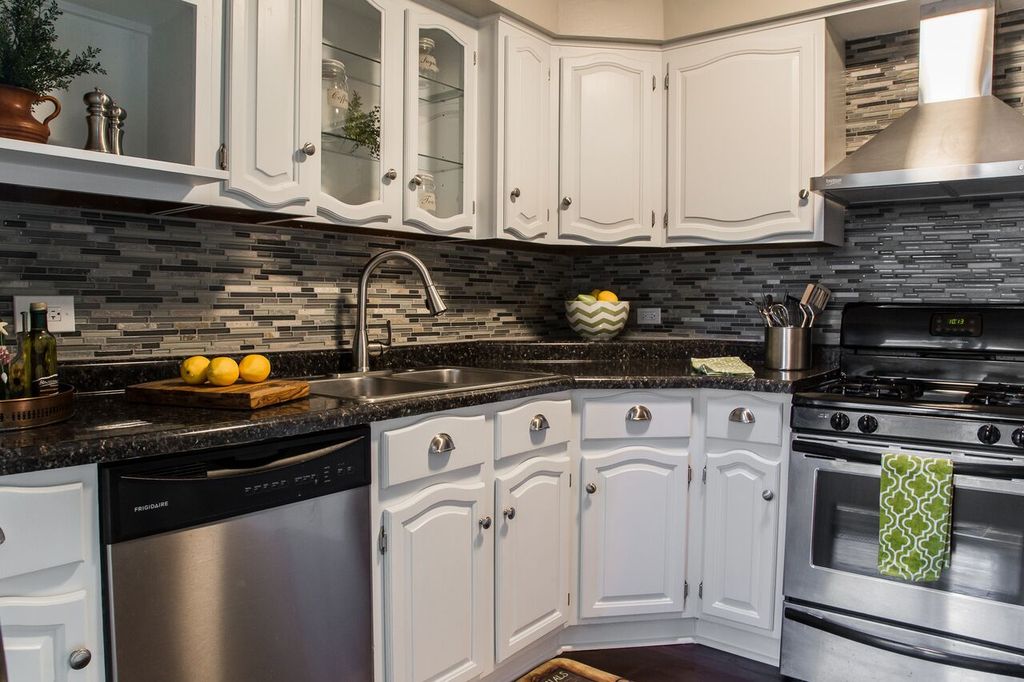 Trade out tired and dull knobs for shiny new versions. Experiment with different kinds of pulls and knobs for a custom look that will fit your kitchen's style. Even if you rent, you can change out the hardware temporarily and put back the old knobs when you move out. Class up your cabinets in minutes with minimal commitment.
Use Peel 'n' Stick Tiles
Sick of your old, unsightly backsplash, but don't have the time or the money for a full makeover? Try peel 'n' stick tiles like SmartTiles. They look like the real thing, but are actually made of a durable rubber that you can cut with an X-Acto knife. Just cut, peel, and stick for a stunning transformation that you can change or remove at any time.
Play with Window Treatments
How light and bright or dark and dreary your kitchen is can really affect the mood. Remove heavy curtains to let in more light, or add airy panels for color, texture, and privacy. Trade out bent metal blinds for more fashionable wood ones. You'd be surprised to see how much window treatments can make or break a room – though sometimes the best option is just to go bare and let the windows shine on their own.
Switch Out Light Fixtures and Pendants
Switching out light fixtures is surprisingly easy for the everyday homeowner to do. Simply turn off the power to your kitchen, and follow the instructions that come with your new fixture. Within minutes you'll have a whole new space with pretty pendants or eye-catching fixtures that provide better light and a stunning focal point.
Mix it Up with Paint Color
Paint color is one of the easiest and quickest changes a homeowner can make to their kitchen. Pick out a whole new color scheme that reflects your true design style. Try a bright white or light gray for an instantly bigger space, or experiment with your favorite color for a room that will make you smile every time you make a meal.
Change Out Dated Faucets
If your faucets are dingy and outdated, it can really make your kitchen feel old and neglected. Instead, take an afternoon and install a new sink fixture, or have a contractor make even quicker work of it. Try an interesting design or an unexpected color like gold or oil-rubbed bronze. Add a sprayer to make doing the dishes more functional and fun.
Add New Coordinating Decor
If changing big things like cabinets or appliances isn't in the cards, it's surprising how much some new decor can spruce up a space. Find coordinating rugs, hand towels, and accessories in your favorite hue or a pretty pattern to instantly bump up the charm and provide colorful focal points for a cohesive feel.
Paint Your Existing Cabinets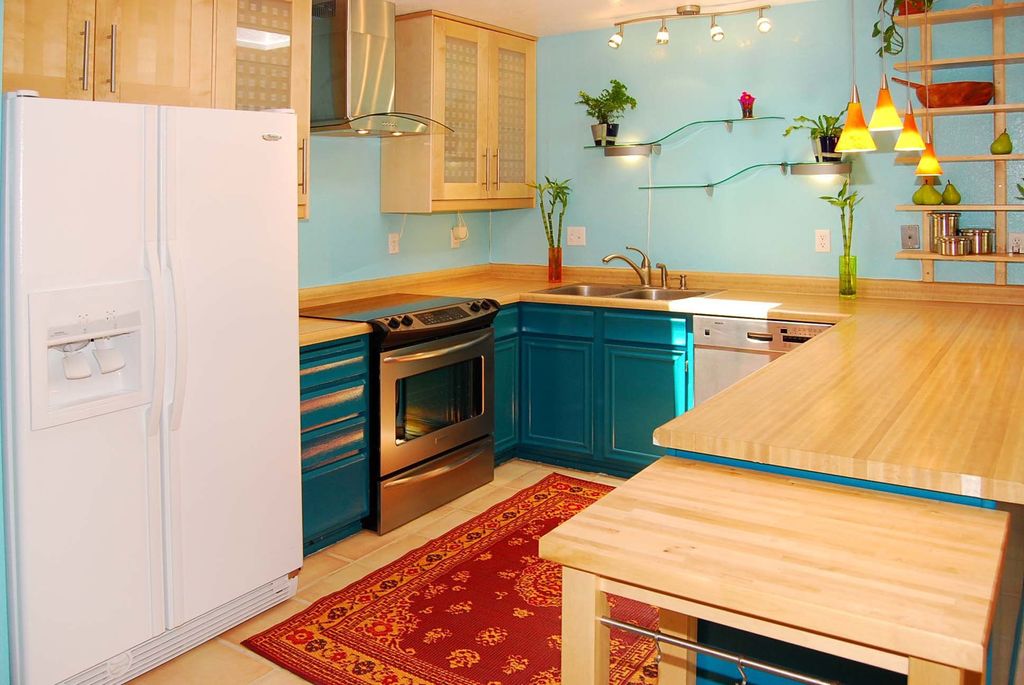 If you have a week to dedicate and can afford some paint and brushes, painting your existing cabinets can completely transform the way your kitchen looks, without the cost and hassle of renovating your entire kitchen. Try trendy gray, classic white, or a number of other colors in between for an updated look that costs a fraction of the price of new cabinets and looks just as good.
So whether you only have an hour, an afternoon, or a weekend, you can absolutely revamp your existing kitchen without too much of a time commitment or effort. By incorporating your favorite colors and modern, updated fixtures and features, you can take your kitchen from drab to fab in no time flat.
Article shared from Erica Sooter via:
http://www.zillow.com/digs/guides/kitchens/8-ways-to-transform-your-kitchen/?utm_source=email&utm_medium=email&utm_campaign=emm-0316_digs8kitchenupdates-8ideasctarbutton