Author: Natalie Wise
Perhaps your kids are off to college or you finally want to create something special with your spare bedrrom. Take a look at these fresh ideas.
Game Room
Poker night has its own place now, and it's a good one. A game table can take center stage, but a cozy lounge area is great for hanging out and other types of games. Have fun with the walls and the rest of the décor in the space. You don't want the room to be overly formal—it's a place for play, after all.
Home Office
A place to keep your work and computer equipment corralled is the dream of many homeowners. From the paperwork of life to the last-minute work calls, a home office is a great use for any spare room. The transition should be fairly simple, too, with only the addition of a desk, chair, file cabinet, and bookcase, if necessary.
Sewing/Craft/Art Space
For the artist or hobbyist, a space to create is top of the list for uses of a spare room. There's plenty of room for fabric stashes and design ideas to take shape in a room devoted to imaginativeness. A wood floor works best in a craft space where art materials are likely to spill. If you don't have cabinets, consider keeping an old dresser or bookcase to store all of your project bits and pieces.
Library
For the more studious, a library is a wonderful home addition. Sneak away to catch up on the latest news or dig into a novel. Keep things cozy with plenty of pillows, blankets, soft lighting, and comfortable seating. Don't forget plenty of bookshelves to organize your reading collection.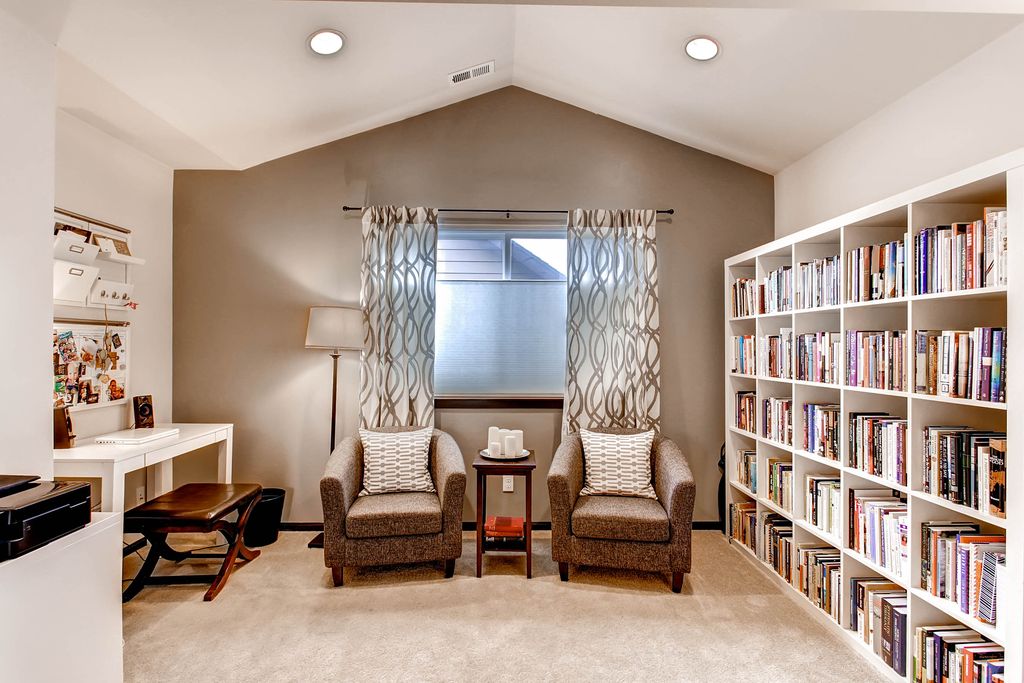 Man Cave
The Fenway Park-themed baseball room here is a man cave dream come true. Framed jerseys, game-used bats, and other memorabilia are obvious décor choices. Not into baseball? Not a problem. A big screen television, a nice sound system, and the decorations of your choice are all that's needed for the perfect man cave.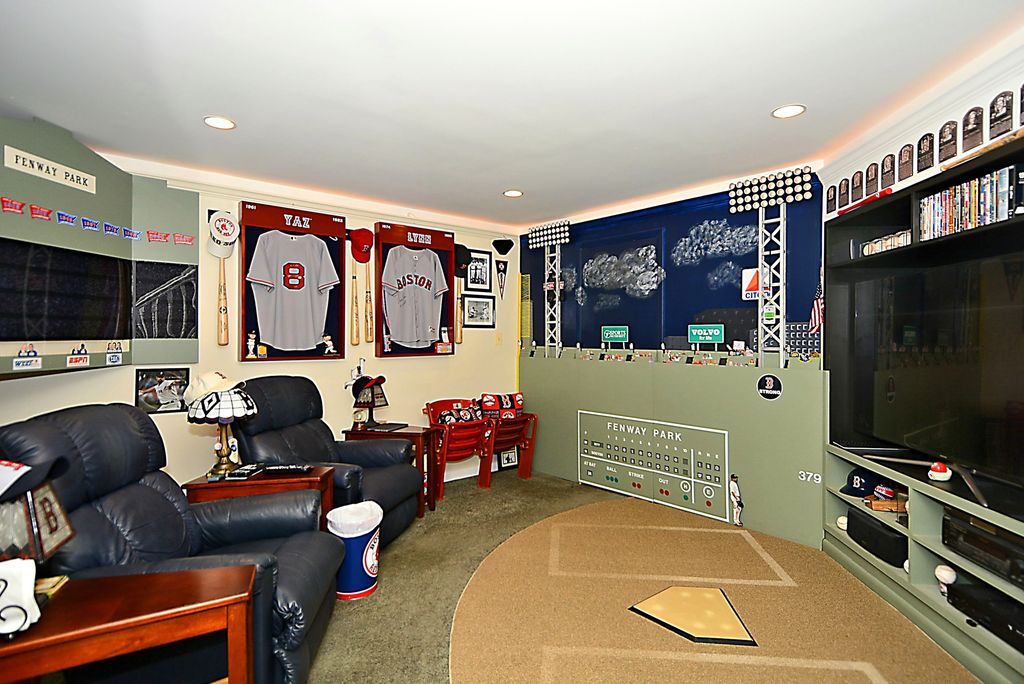 Home Theatre
Relax with the ultimate in comfort: a row of recliners with dual cup holders and a big screen television in your own home. Pop the popcorn, turn off the lights, and press play. There's no need to fill this room with a lot of furniture and décor. A comfy seating area, pillows, blankets, and a big enough screen for everyone to see is all you need. A home theater is a perfect option for small or oddly shaped rooms.
Wine Bar
An in-home wine bar is perfect for low-key at-home entertaining or unwinding after a hard day. In the wine room pictured here, a closet was turned into a wine cellar. It's a unique use of the space — and one that friends will envy. However, consider the temperature and light level of your spare room. Ideally, wine should be stored in a dark, slightly dank place between 50-59 degrees Fahrenheit. Light and temperature fluctuation are the worst enemies of wine. No one wants sour grapes.
Home Gym
For those inclined to work on their fitness at home, a gym is an ideal use of an extra room. Wood floors or gym mats are a good choice for heavy equipment. Add mirrors and a television in a corner for the real gym feeling.
Guest Room
Perhaps not the most unique of room uses, but one that many homeowners relish, is a gorgeous guest room ready for family and friends at the drop of a hat. Make it an oasis in every way, taking care to have plush pillows and every amenity your guests could want.
Source: http://www.zillow.com/digs/guides/living-rooms/10-ideas-spare-room/?utm_source=email&utm_medium=email&utm_campaign=emm-0916_digsspareroom-headerimage