The cold, dry air of winter can wreak havoc on your hands. Banish painfully chapped and cracked skin with this DIY "Hard Lotion". Made of all-natural ingredients, this solid balm deeply nourishes dry skin, creating a waterproof (but non-greasy!) barrier that protects skin from the elements and keeps hands silky smooth all winter.
Cost

$

Skill Level

Start to Finish

<

½ Day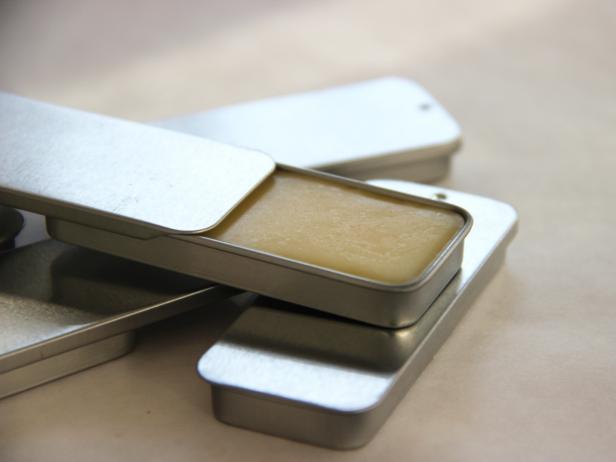 INTRODUCTION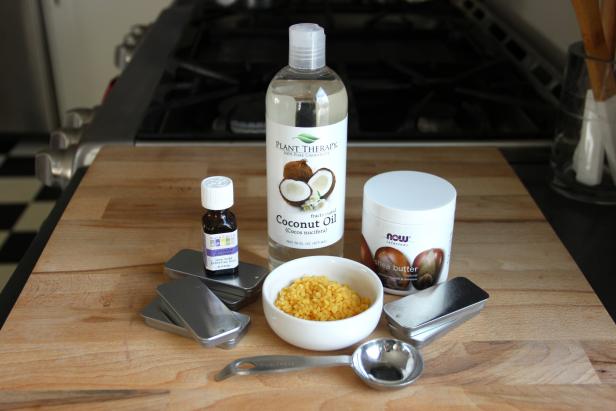 This hard lotion is made of beeswax, shea butter, a few drops of essential oil, and fractionated coconut oil - which is clear, stays liquid at room temperature, and is almost odorless, unlike cold-pressed coconut oil. (If you don't mind the smell of coconut, regular coconut oil is fine to use.)
Pro Tip
Buy beeswax pastilles or pellets, which are far easier to melt!
STEP 1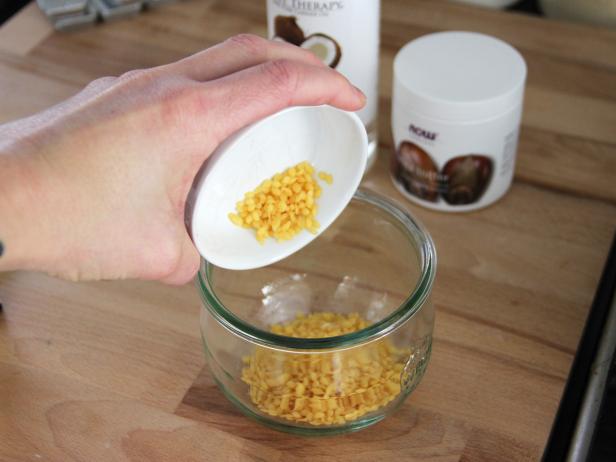 Melt Beeswax
In a heatproof jar (like a mason or Weck jar), measure 3 tablespoons of beeswax pastilles.
STEP 2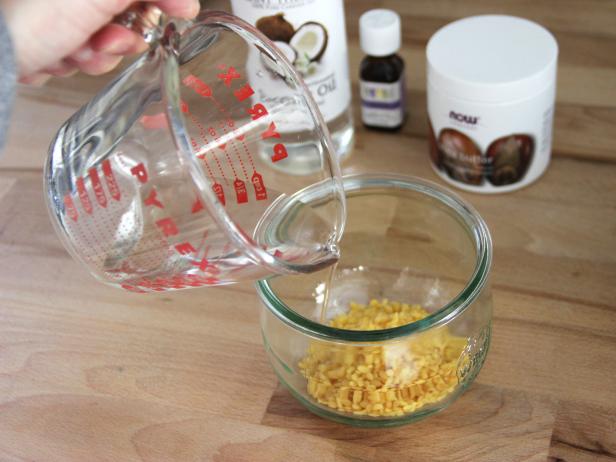 Add Coconut Oil
Add 1/4 cup fractionated coconut oil.
STEP 3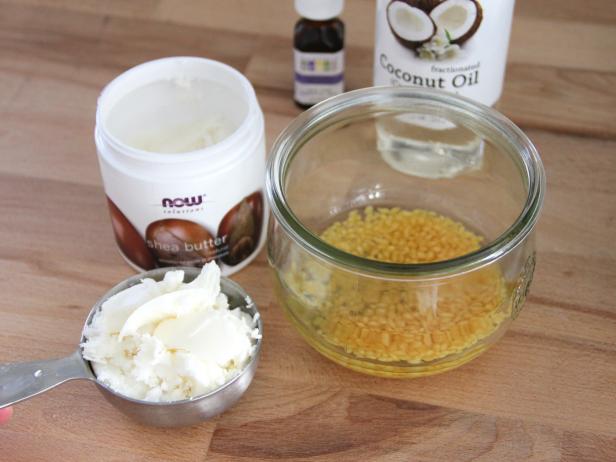 Add Shea Butter
Add 1/3 cup shea butter.
STEP 4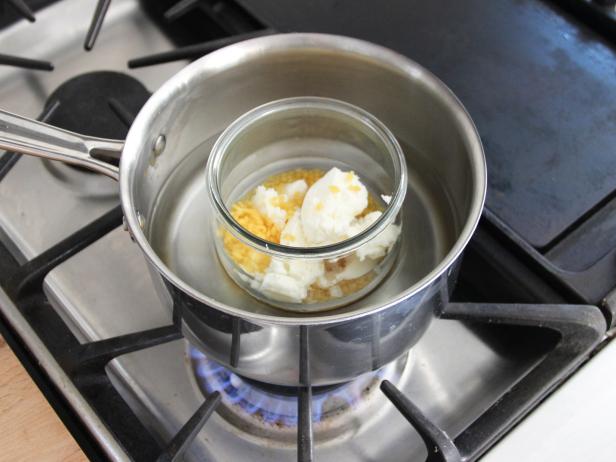 Heat Slowly
In a small saucepan filled with 2 inches of water, heat the mixture slowly.
STEP 5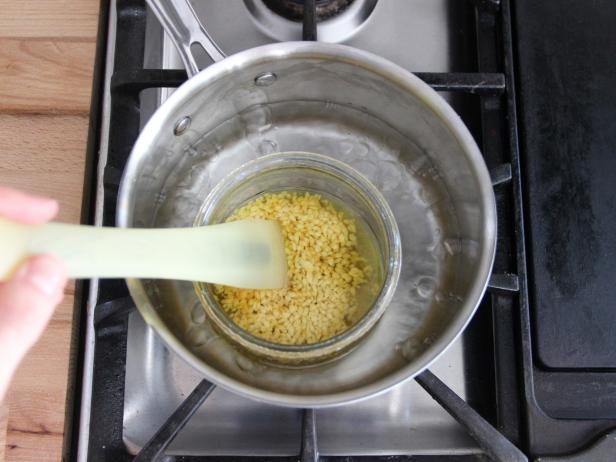 Stir
Stir as the mixture heats. The beeswax will melt more slowly than the other ingredients, but will melt completely.
STEP 6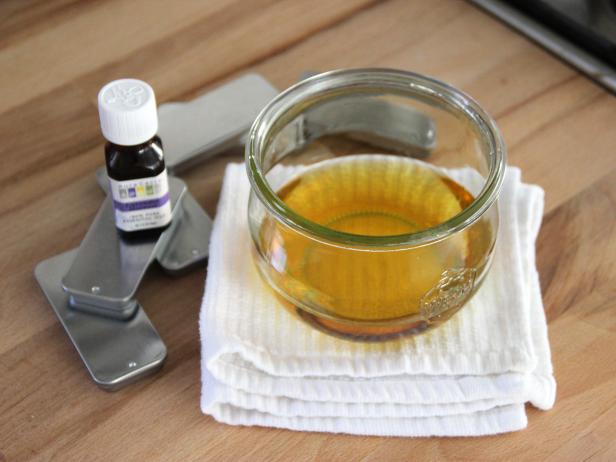 Remove From Heat
Once the ingredients have melted fully, remove the jar from the saucepan.
STEP 7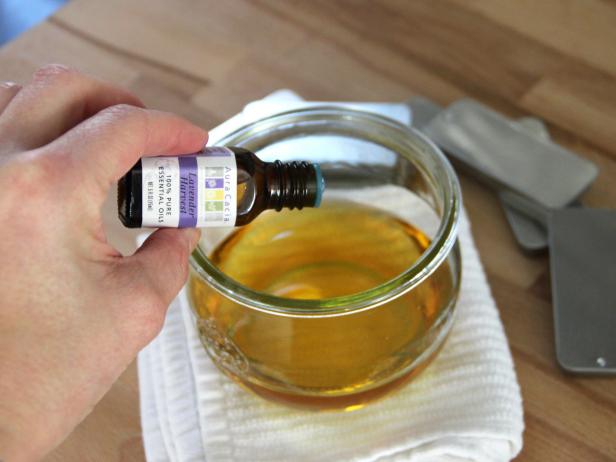 Add Essential Oil
Add 20 drops of essential oil and stir.
STEP 8
Ladle Into Tins
Using a small ladle or spoon, pour the hard lotion mixture into a small container, like these lip balm tins.
STEP 9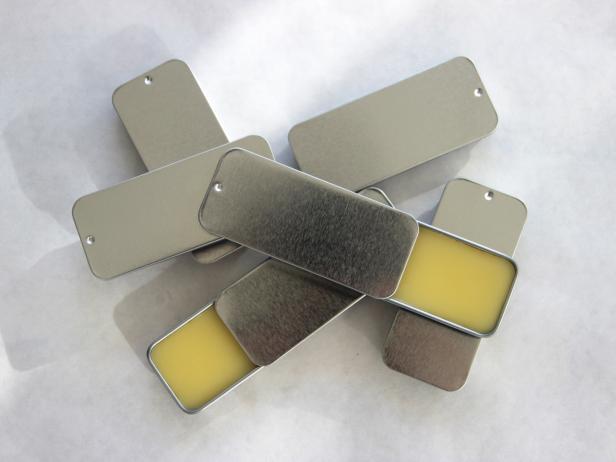 Allow To Cool
Allow the hard lotion to cool. It will solidify as it cools.
STEP 10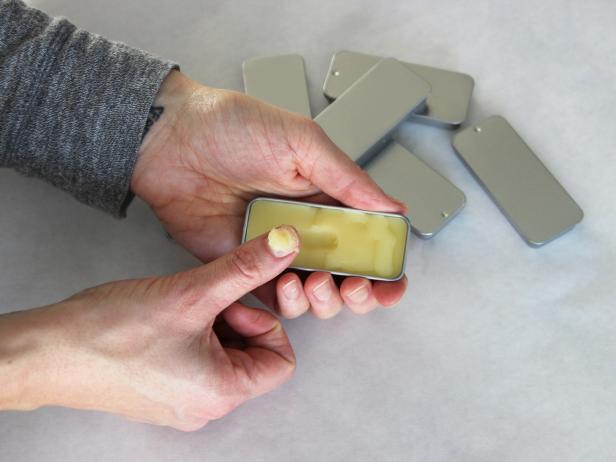 Scoop
To use, scoop a thumbnail's worth out using a fingernail.
STEP 11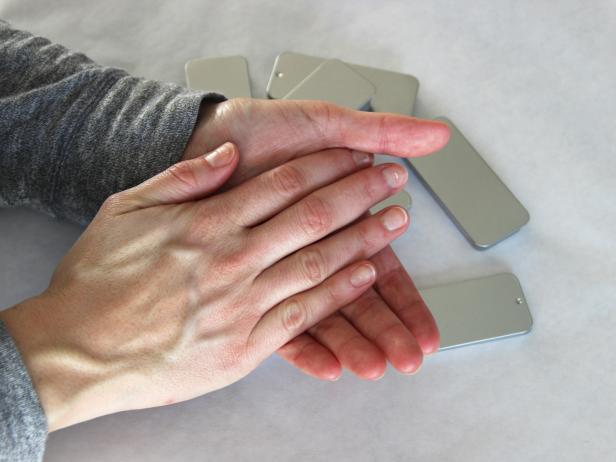 Massage
The heat from your skin will melt the hard lotion and allow the lotion to absorb into skin.
Credit DIYNETWORK.com