Your 4 Keys to Success in 2015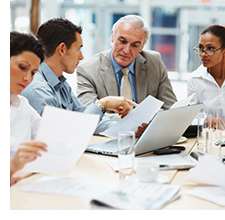 Now is the best time of year to evaluate where you stand in the four points below. Though simple in premise, your answers to the questions posed will seal your commitment to your definition of success.
Your Mindset:
How are you thinking? Are you a positive or negative thinker? How do you treat new ideas? How do you prioritize your work projects?
Take time and consider "how" you're working, not just what you have to do. Give yourself the gift of your own attention, and study your productivity mindset.
Your Network:
With whom did you spend the most time last year? With whom did you want to spend more time? How can you set meetings with people of influence early in the new year?
You are your network. Your habits, thoughts and routines are influenced by those around you, so consider building relationships with more of the right people.
Your Body:
How are you eating? Sleeping? Exercising? How does what you do with your body impact what you're trying to get done with your mind?
We get as far as our bodies will carry us. Consider doing a five-day health experiment—plan out meals, snacks and exercise, and time block them. After the experiment, determine what you would like to keep doing.
Your Systems:
What are you using? What aren't you using? What system or tool do you need (or need to learn) to work more effectively?
How you use available gear, systems and technology has a dramatic effect on productivity. Take time now to learn what will save you time the remainder of the year.
Source: Jason W. Womack, MEd, MA,
GetMomentum.co