Several communities throughout the Chicago area will hold St. Paddy's Day festivities this weekend.
For more information, see article below.
St. Patrick's Day 2016: Parades, Festivities and Fireworks in the Chicago Suburbs
by Scott Viau (Patch Staff)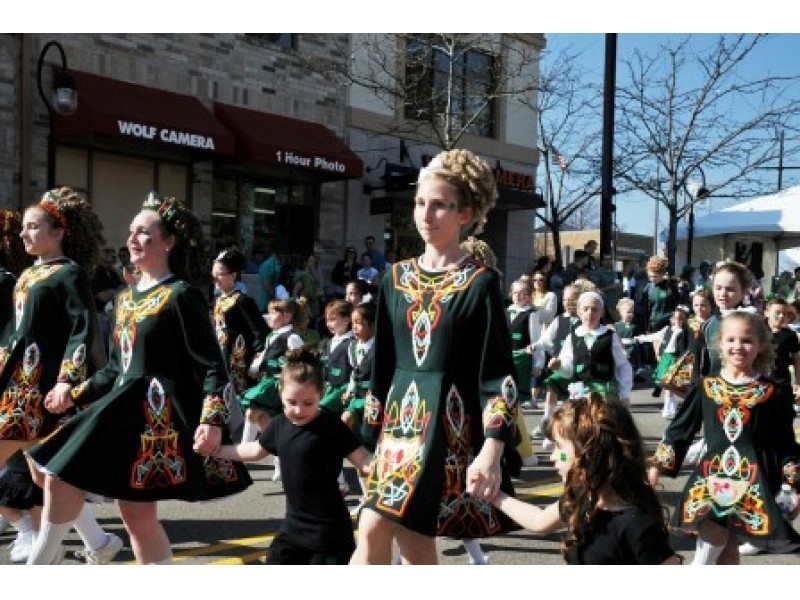 With St. Patrick's Day falling on a Thursday this year (March 17), many area communities will be celebrating this weekend with parades and other Irish-themed festivities.
Chicago
The Chicago St. Patrick's Day parade will step off at noon on Saturday, March 12. The parade starts at Balbo and Columbus in downtown Chicago and will proceed north on Columbus Drive. The viewing stand will be located in front of Buckingham Fountain.
The dyeing of the Chicago River is scheduled to start at 9 a.m. Saturday. The dyeing can be best viewed from the East side of the Michigan Avenue bridge, the West side of the Columbus Drive bridge or upper and lower Wacker Drive between Michigan Avenue and Columbus Drive.
Those interested in making the trip into the city are encouraged to start their trip early and to take public transportation as downtown typically becomes very crowded for the festivities. More information can be found on the Chicago St. Patrick's Day Parade website.
St. Charles
The St. Patrick's Day Parade in St. Charles will begin at 2 p.m. on Saturday, March 12 and will march along Main Street (Route 64) between Fourth Street and Sixth Avenue in downtown St. Charles. The parade features Irish dancers, authentic Irish music, floats and more.
Other festivities include the St. Patrick's Day Dance Show at 10 a.m. at the Arcada Theatre, a deck out your lucky dog contest and cookies and crafts from 12:30 to 2 p.m. at the St. Charles History Museum. More information on these events can be found on the Downtown St. Charles website.
The city will be closing streets during the parade and parking restrictions will be in place. More information on the traffic and parking advisories can be found here.
East Dundee/West Dundee
"Dublindee" festivities will kick off on Friday, March 11 with fireworks over the Fox River starting at 7:30 p.m. at Bandito Barney's, located at North River and Jackson streets in East Dundee.
The Thom McNamee Memorial St. Patrick's Day Parade will begin at 11 a.m. Saturday. The parade will march South from Wenholz Avenue and Water Street and then East on Barrington Avenue and then South on River Street, ending at Jackson Street.
The grandstand will be located on River Street just south of Barrington Avenue in front of the East Dundee Depot. The Dublindee Kilted 5K Run & Walk will start at 8:30 a.m. More information on the Dublinedee festivities can be found here.
Palatine
Palatine will be holdings it St. Patrick's "Paint the Town Green" festivities on the Saturday after St. Patrick's Day (March 19). The community's 6th annual St. Patrick's Day celebration will include a parade, Irish Market and festivities in various businesses throughout the town. The parade, which begins at 11 a.m., will feature 50 entries. The parade route can be found below.