I love this kinda of stuff. I am going to check this out. It sounds like a lot of fun. Hope to see you there. Have a safe and great weekend!
Haunted Halloween Trolley Tours Kick Off in Naperville
The tours will begin on Oct. 24 and continue through Oct. 31.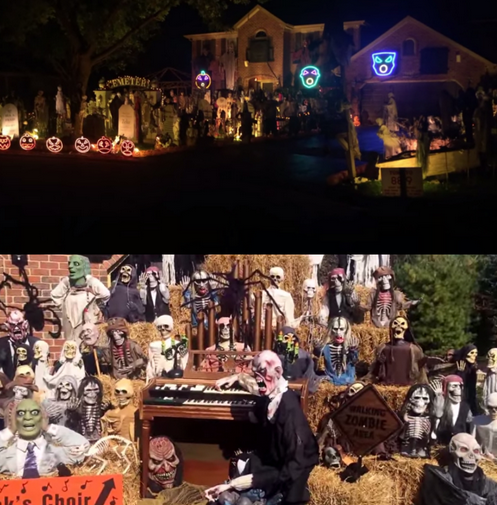 Follow Naperville Patch on Facebook
Haunted Halloween Lights Tours will be offered starting on Oct. 24 and continuing through Halloween in Naperville.
The rides will run from 7 to 8 p.m. and 8:30 too 9:30 p.m. and are $15 per person for all ages, according to the Haunted Halloween Lights Tours website.
The trolley will pick up and drop off at Aurelio's Springbrook Square, 1975 Springbrook Square Drive in Naperville. Tickets must be purchased online.
The haunted trolley ride will make a stop at a popular residential display at 1127 Conan Doyle Drive in Naperville, which was featured on Good Morning America in recent weeks, Steve Jandick told Naperville Patch. Other light displays will be featured on the tour. Jandick said the trolley tour will stop by other haunted light displays as well in Naperville.