Looking forward to the 2015 Naperville's annual end of SUMMER CELEBRATION "The Last Fling" (Organized by the Naperville Jaycees)!
This four-day festival features live music, carnival, Family Fun Land and the Labor Day Parade.
The Last Fling is the Jaycees' largest annual fundraiser, with proceeds benefiting local charitable organizations.
Hope to see you there and thank you for supporting the Naperville Jaycees!
Enjoy the Video!
For More Info, Click on these links:
Naperville Jaycees Last Fling 2015
Thinking about moving to Naperville, IL?
Call/text me at (630) 669-2401 and feel free to visit and use my mobile friendly Real Estate Website www.MonicaMancano.com (Ranked #1 - Century 21 Affiliated) for your Real Estate Needs!
Click on this link: Awards & Distinctions
Enjoy the Video!
Photo: The Labor Day Parade Route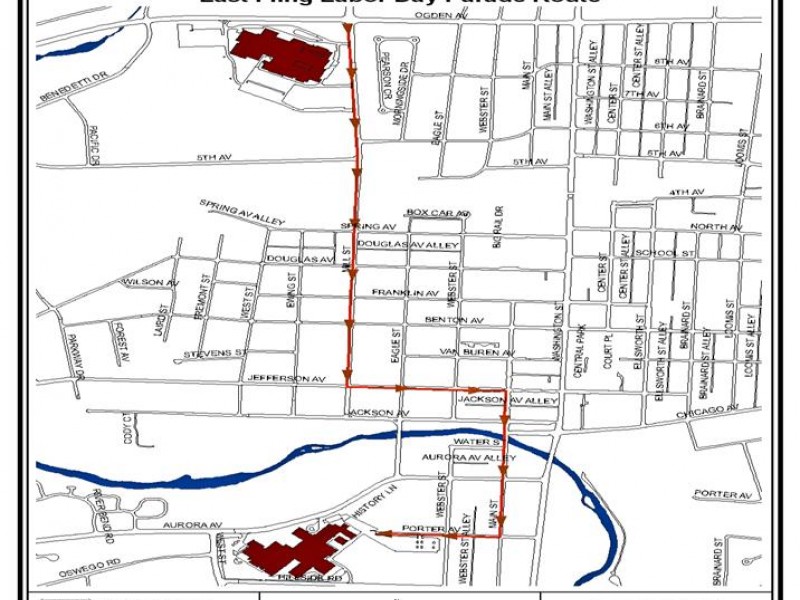 Enjoy the article by By Scott Viau (Patch Staff)
Motta was a member of the Naperville Chamber of Commerce Board of Directors on behalf of the Rick Motta Barber Shop when he became inspired by the popular movie Picnic, according to a release from the Naperville Jaycees. Motta suggested that a festival and parade be held on Labor Day, and board appointed him to serve as the first chairman of The Last Fling.
"So, in 1966, The Last Fling was born with the best parade ever and some festivities in the Centennial Beach parking area," Motta said.
Motta's passion and perseverance helped grow the event to a four-day festival, and he served as chairman for six years through 1972. The Last Fling was entrusted to the Naperville Jaycees in 1981.
"We are so pleased that Rick will be joining us for the parade, and we enjoy hearing his stories of how The Last Fling began," Danielle Tufano, 2015 Last Fling public relations and marketing chairperson, said. "It's amazing that for as large as this event has become, the goal is still the same: to provide a fun and family-friendly festival to celebrate the end of summer in Naperville."
The 2015 parade will begin promptly at 10 a.m. and the route will be the traditional route, starting at Naperville North High School, heading south on Mill Street, turning east onto Jefferson Avenue, south on Main Street, west on Porter and ending at Naperville Central High School. For more details, please visit lastfling.org.